Don't Spend Money Traveling
Just power up your desktop, laptop, tablet or phone. Responsive web design means you can use any device you want – wherever you want.
CNIM Crash Course
Only what you need to know to pass the CNIM.
Don't miss out on this free webinar. It
just might the difference between passing the CNIM
and missing it by a couple of questions.

DABNM Crash Course
Pass the unpassable! Learn exactly how to prepare
for the DABNM oral examination. Topics include
preparing your case, using the literature as
a weapon, avoiding set traps and everything else
you'll need to make it out alive.
Get An IONM Job
Are you looking to become a surgical neurophysiologist?
This is the webinar for you. Find out what you should
look for in a company, what they are looking for in a
candidate and how to impress everyone along the way.
I've gone through Joe's CNIM prep course and it is by far the best thing I came across. A lot of the study guides are just question and answer, or definitions. He is good about going into full explanations and putting them in clinical scenarios. The people that memorize something and hope it pops up on the test aren't scoring as well as the people that understand what's going on and can field questions on the same material from a variety of angles.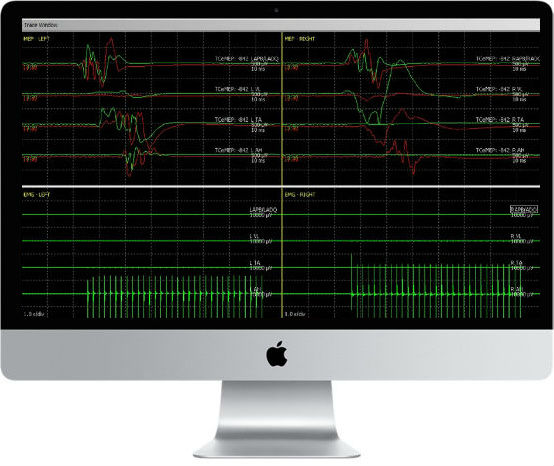 Why Bother Training The Competition? 
The IONM profession has no formal entry into the field. It's typically up to the private organization to train and provide quality assurance measures. With no set guidelines, some physicians and clinicians have been left to fend for themselves. While it is not fair for the clinician, the patient ultimately suffers the most. The poor results of the CNIM and DABNM testing expose the problem; this website intends to help remedy it.
IntraoperativeNeuromonitoring.com Started In 2013 – Progress!
(that's right, I just took full credit)
Looking For A New Job Opportunity? Let's Talk >>>
Need Monitoring For Your Cases?
My company has a national presence. No matter where you're located, we have the infrastructure to expand with ease. Fill out the contact information below and we can start the discussion.
IONM Question? Let's Talk Shop...
Interested in entering the field? Looking to make a career move? I speak to people in the field every single week (no joke). 1 more isn't going to hurt. Leave me a message here.