What To Expect From The Neuromonitoring Field In The Future?
Anyone else want to make some predictions about the neuromonitoring field?
Let's talk about what we can expect out of neuromonitoring in the near future. This line of conversation seems to come up a lot. I've been asked it on interviews, over beers with peers and by those looking to get into the neuromonitoring field.
I'll stick my neck out there a little and make some of my own predictions, but the real fun can be had in the comments section. If you've been following along this "30 Days of Neuromonitoring," you know that I've begged and pleaded for people to join in the conversation. I think most people shy away because they are afraid of being wrong and judged by others.
But this post is a little different. You can very well expect to be wrong. 
Just recently, we saw how people that devote their entire life to forecasting aren't much better than flipping a coin. An abbreviated conversation of November 8th sounded a lot like this… "Trump will never be president… Oh, wait, he just got elected. Get ready for a huge sell-off and kick off to the next recession tomorrow morning. Oh, wait, the Dow is up."
So don't be scared. Your crystal ball is as cloudy as everyone else.
The Future Of The Neuromonitoring Field:
The field continues to get smaller by getting larger. I don't see the consolidation of the neuromonitoring field slowing down at all. It seems the really small neuromonitoring companies that have just a few accounts, rock solid relationships, and low overhead are still making it. But the problems that come along with growth seems to be too much for slightly larger companies to be competitive. I am definitely a victim of recency bias, but each year there have been multiple major acquisitions.
Insurance companies control the ceiling and lawyers control the floor. Even though Americans might be looking at major reform in Obamacare, I don't see the insurance companies giving up what they currently have their claws in. There could very well be some additional downward pressure on reimbursement and reassignment of who is paying what. At the same time, our litigious society works in our favor in the sense that IONM prevents injury and that swings it from option to necessity in some cases.
Neuromonitoring companies will get more sophisticated. They have to in order to compete. And the first 2 predictions are the driving forces behind it. Because we are seeing partnering of the middle size companies into large size companies, they are capable of looking at large sums of data. They also have the money for research, designated quality assurance teams, etc. And it is very much in the favor of the field to start looking at cost effectiveness and defining best practices in order to maintain payment from 3rd party payors and avoid costly lawsuits for not maintaining a standard of care. These large companies will start to do what we currently only get from our associations… shaping and defining best practices.
We will have a wider variety of health degrees interested in neuromonitoring, but less unrelated degrees in the field. At some point a degree in neuromonitoring might become the norm, but not in 2017. Before we get to that point, ABRET will start to change their requirement for accepting candidates with any bachelor's to requiring specific core classes being required. The DABNM board already does this. So while you might still be able to have a masters in English, you'll still need to have those science classes. That wouldn't eliminate the variety but will limit the amount of people looking to get into the field. Now that most hospitals are requiring a CNIM or D.ABNM in order to get into their OR, everyone is going to have to play along. This is a good thing.
 Neuromonitoring grows even more internationally. The neuromonitoring field is very much dominated by the US, but there is already established practices internationally. If you're wondering where those might be, checking out where the International Society of Intraoperative Neuromonitoring is holding events. You can also look on PubMed and see where the literature is coming from. Recruiters will also tell you about the increasingly high number of clinicians looking to take their experience overseas and get a job in the US.
How about you? What direction do you see the neuromonitoring field going?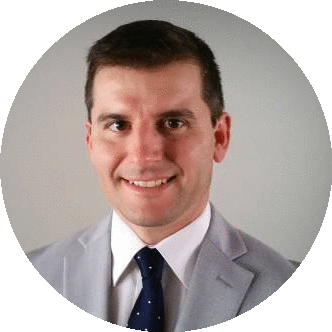 Joe Hartman DC, DACNB, DABNM
Vice President Of Clinical Services - Sentient Medical
Joe came into the neuromonitoring field as a board-certified chiropractic neurologist with an interest in neurodiagnostics. After earning a diplomate from the American Board of Neurophysiologic Monitoring, he started IntraoperativeNeuromonitoring.com as a resource for other surgical neurophysiologist looking to learn and discuss all things neuromonitoring. Once he started work at Sentient Medical in 2016, the website was relaunched and expanded to include webinars, polls, practice test and a forum. He spends more time tinkering on this website in his spare time than he cares to admit.
Want new articles before they get published?
Subscribe to our Awesome Newsletter.
Keep Learning
Here are some related guides and posts that you might enjoy next.
Double-Train MEP On A Comeback Kick Using transcranial electric motor evoked potentials in the operating room has become routine practice for spinal cord monitoring. Recent improvements in the ability to record tcMEP have resulted in increased use during other...
read more